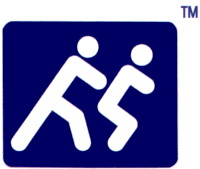 ENERGYLINE CHAIR MASSAGE

Stress and RSI. They are typical office ailments, which
increase absenteeism. Nothing to do about it? Just that!
The solution is surprisingly simple and delivers proven results in numerous companies. Energy Line Chairmassage.
WOULD YOU RATHER HAVE ENERGETIC EMPLOYEES? WE HAVE THE SOLUTION !
Our masseurs come along with a massage chair and do a massage in 20 minutes against the stress and RSI complaints. Not immediately, of course, but it is scientifically proven that chair massage releases the hormones endorphins and oxytocin. They reduce stress and stimulate feelings of happiness. …. And employees who feel good about themselves perform more!
Chair massage is an effective pressure point (shiatsu) massage of head, neck, shoulders, back, arms and hands. Given according to the Touch Pro method. The massage lasts 20 minutes (or longer if desired) and is on location and given through the clothes.
In addition to the Touch Pro massage Energy Line also provides special neck and shoulder massages. With this massage we use oil and the muscles in the neck and shoulder are taken care of properly. Chair massage provides immediate relief from stress-related complaints!
CHAIR MASSAGE PROVIDES RELAXATION AND GIVES ENERGY
Relaxes

,

promotes

blood

circulation

and combats

stress symptoms

Your back

and

neck are

nice

massaged

Breaks the

tension

cycle

and

RSI

prevention

Provides a

moment of peace

Stimulates

the self-healing

ability of the body

Provides a better

body awareness

in

which overload

problems can

be identified early

and addressed

Maintains

healthy employees

healthy.



COST OF HIRING SEAT MASSEURS ARE OFTEN DEDUCTIBLE    
Massage is motivation. As an employer, you can with the use of this professional 'pat' share all your attention and express appreciation for your employees and the concern for their welfare. More and more companies therefore do massages in their health promotion program at work. If the chair massages will be included in the occupational health and safety plan, the massages takes place during working hours and the employee pays no contribution fees which are usually tax deductible.
ALSO SINGLE MASSAGE DAYS ARE POSSIBLE
Would you rather not have a fixed contract but pamper your staff once? That is also possible. Think of the annual company outing, fairs, events, secretary day, an anniversary of an employee or a chair-massage-coupon as a Christmas present. It's all possible!
WORKSHOPS FOR CHILDREN MASSAGE
Besides giving chair massages in the workplace Energy Line chair massages also organizes workshops for child massage. Ideal for schools and after-school care. Call us for a free quote or for a demonstration (06-14554853)
EXPERIENCE IT YOURSELF!

 Want to learn more about the massage of Energy Line? click here