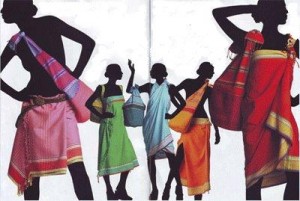 All about Kikoys
Kikoys are available in many colors and variations.
Below you will find a summary of the different kind of Kikoys.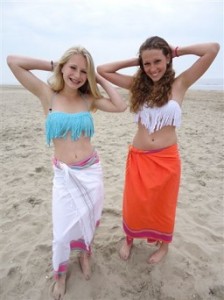 *Normal or classic kikoy:  Made of 100% cotton and available in many colors.  Size 98 cm x 160 cm without the fringe.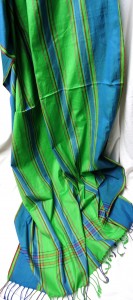 *Soft Kikoy: The soft Kikoy is also made from 100 % cotton but is softer and has a silky sheen . It is slightly larger, 105 cm x 170 cm and has a very luxurious look !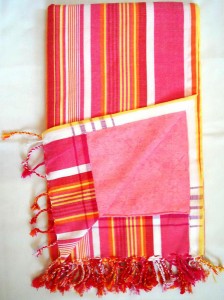 *Kikoy towels: On one side a bright Kikoy , on the other side lovely soft toweling. These trendy beach towels are frequently seen in Ibiza and the jet set in America. On the terry side there is usually a small pocket sewn which is closed by means of Velcro. Handy for storing your cellphone for example. The Kikoy bath towels can be used as a towel but it can also be worn as a pareo. The Kikoy towel is 93 cm x 160 cm.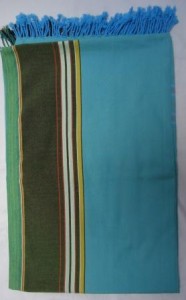 * Kikoy extra extra Large: Super Kikoys. These are really big! 225 cm x 145 cm . It can be used by two people lying on the beach but may also be used as a tablecloth or as grand foullard .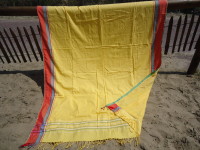 * Kikoy towel extra extra large: This super Kikoy large bath towel with a size of 225 cm x 145 cm can be ideally used for 2 people at the same time . It is also widely used as a picnic rug or play mat for the baby.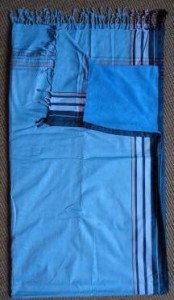 *Soft Kikoy towel: The soft Kikoy towel is composed , on one side, of a soft Kikoy and on the other side nice soft terry . The size is 103 cm x 170 cm . If you want a luxury and at the same time a hip beach towel , choose this version!
Note: The sizes of the kikoys are approximately, the sizes per shipment may be slightly differences from mentioned dimensions .