Are you looking for an affordable apartment or hotel in Malindi to stay during your vacation? Take a look at these resorts and send an email to info@energylinekenia.com if you want to make a booking! You will get 5% off listed prices and lots of useful information on traveling to Kenya and Malindi!
Bushbaby resort
Two kilometers from the center of Malindi, near the lovely Rosada Beach, there is the resort Bush Baby. The bushbaby resort has everything you need during your stay in Malindi! This comfortable complex comprises 40 suites equipped with every comfort. Beds with mosquito nets, air conditioning, a nice veranda with a sitting area and some rooms include a mini bar and TV. The large pool and the beautifully landscaped gardens make this complex a small paradise!
Blue Marlin Sporting Resort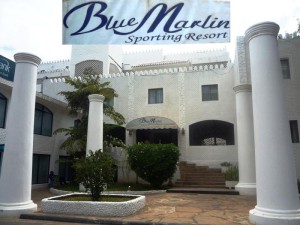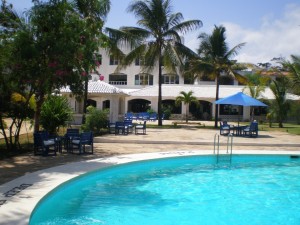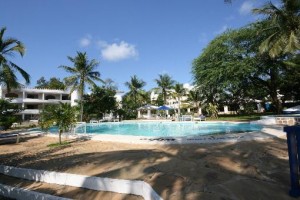 Right in the center of Malindi, this delightful apartment complex is equipped with all comforts. The comlex has two large pools, a miniature golf course, an extensive gym and tennis court. The garden is beautifully landscaped and within 3 minutes walk through the garden to the beach. Bars and nightlife are all within walking distance of the complex. There are two and three bedroom apartments available. For more information, please visit www.bluemarlinmalindi.com. Please email info@energylinekenia.com if you want to make a reservation and receive 5% off the price!